1. Log into Windows as a user with administrator permissions and ensure no other application or antivirus software is running on your PC.
2. Click the button below to download the Avast Premier setup file, and save it in a familiar location on your PC (by default, all files are saved to your Downloads folder).
3. Right-click the downloaded setup file avast_premier_antivirus_setup_offline.exeand select Run as administrator from the context menu.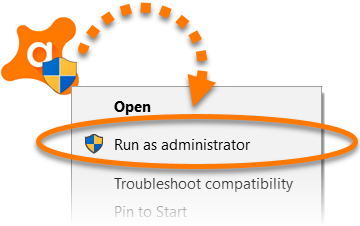 4. If prompted by the User Account Control dialog for permissions, click Yes (or Continue on older versions of Windows).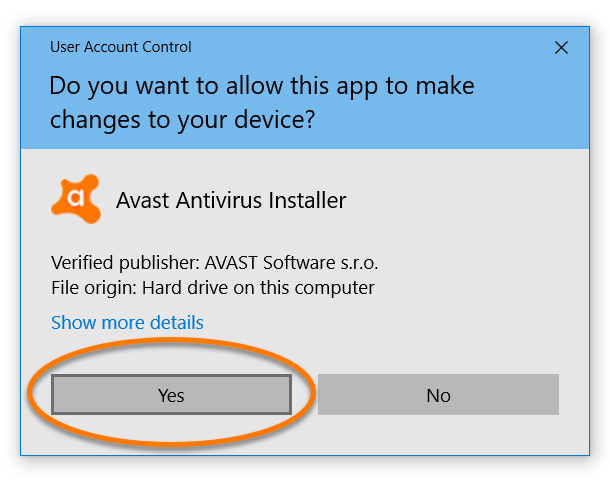 5. To change the default setup language, click the current language at the top-right corner of the Avast Setup screen. Select Customize to proceed with custom installation.
6. Click Change to manually select your preferred location for saving Avast Premierprogram files, then select or deselect program components to install, and click Install.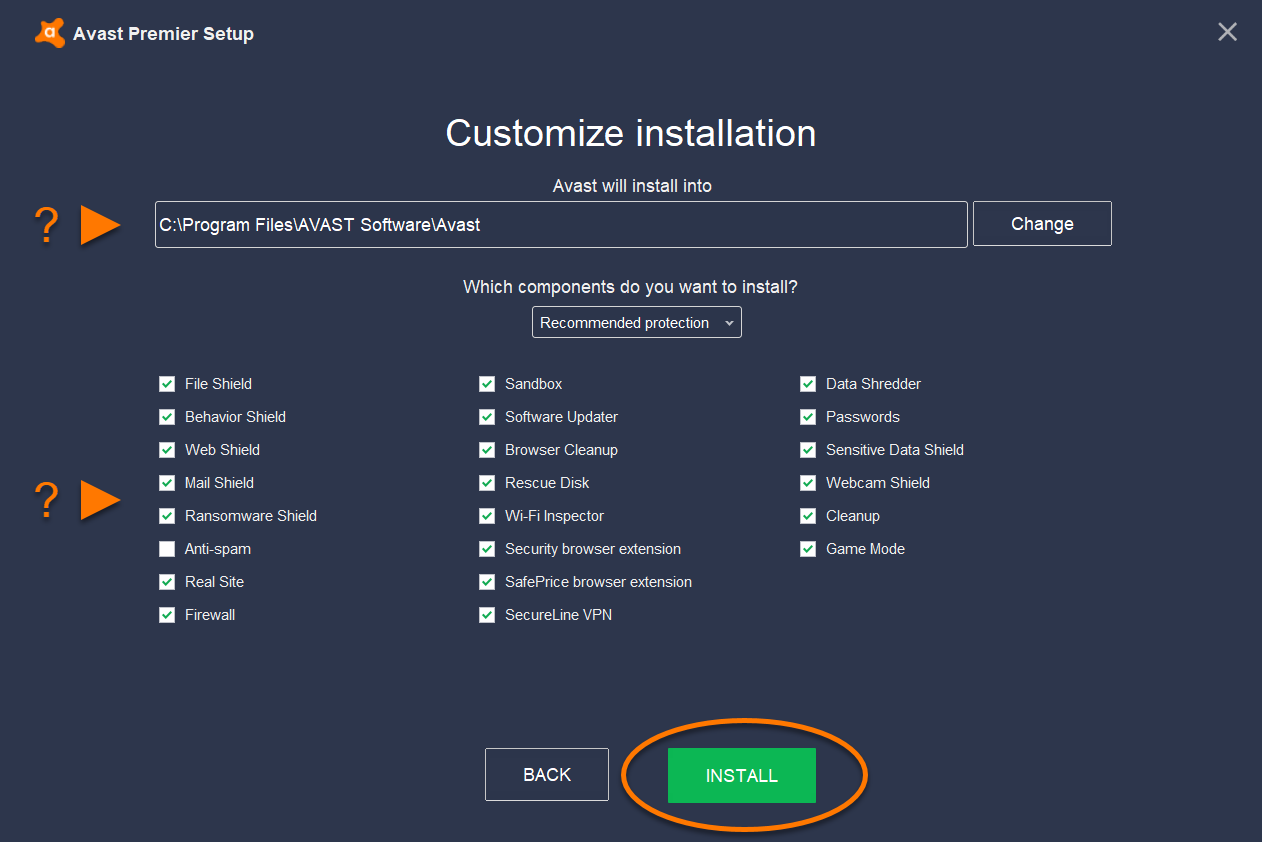 7. Wait while setup installs Avast Premier on your PC.
8. Click Continue on the screen below the message You are protected.
9. Review the Avast Privacy Policy and click Continue.
10. If prompted to protect your mobile device, use the relevant options according to your preference, or click the X icon to close the screen.
11. When a network is detected, use the slider to select a Firewall mode:
Private Network: if you trust the network (for example, your home network).
Public Network: if the network is publicly shared (for example, the network at a cafe or airport).
12. Avast Premier is now installed on your PC and ready to use, but some components may not fully function until you restart your PC. The Avast user interface is accessible via the 
Avast system tray icon on your Windows taskbar or the Avast Premier icon on your desktop.