Your Avast Account is a portal where you can manage all Avast licenses that are registered to your email address. These licenses can be for any Avast product across all of your devices.
An account is not created automatically for the email address you used to purchase or register a free product. You need to create an account manually. However, if you register your Avast Account with the same email address used during your Avast purchase, your license automatically appears in your account.
1. In your internet browser, go to https://my.avast.com and click Register.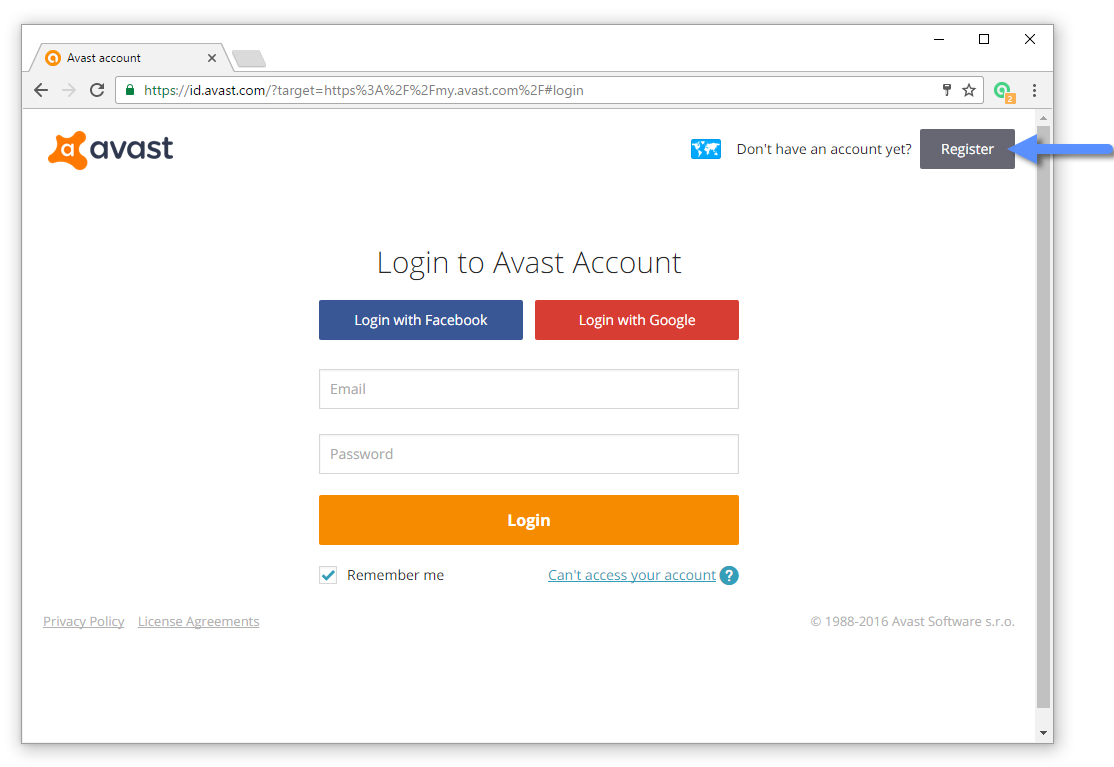 2. Type your email address and a new password, repeat your new password, then click Create new account. A success notification appears when your account is created, and a confirmation email is sent to the email address you provided.
NOTE: Alternatively, click Login with Facebook or Login with Google to use your existing Facebook or Google+ account credentials.
3. Check your email inbox for a new message from AVAST Software with the subject line Avast Account – Please confirm.

4. Click the link to verify your new Avast Account.
Your new Avast Account has been created and you are ready to manage all of your Avast licenses and software.