1. Double-click the Avast Cleanup Premium icon on your desktop to open the application.

2. Go to 
☰
Menu
 ▸ 
My licenses
.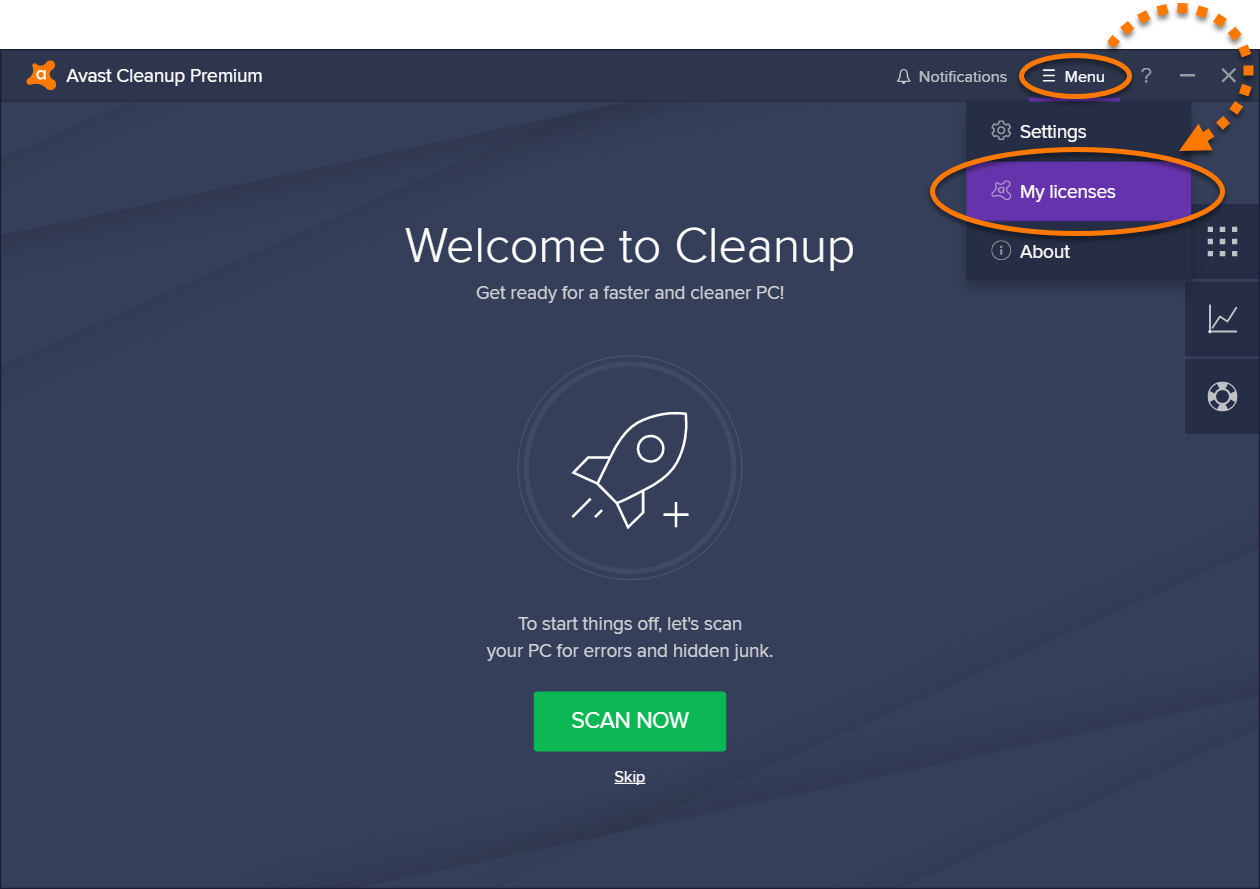 3. On the My licenses screen, click Enter a valid activation code.
4. Enter your activation code into the text box and click Enter:
5. Check your license details for the entered activation code. If you have an activation code for interchangeable products, you can click on a listed item and select an alternative license from the drop-down menu. Then click Continue to return to the My licenses screen. All your Avast licenses automatically appear in the Avast Account registered with the same email address you used to make the purchase.
6. Your Avast Cleanup Premium license is now activated. The expiration date of your license appears under Licenses on this PC.
You can activate your license on the number of PCs you specify when making the purchase. The number of PCs in your license is specified in your order confirmation email.