1. Right-click the 
 Avast icon in your system tray and select Subscription information.
2. On the My licenses screen, click Log in to your Avast Account.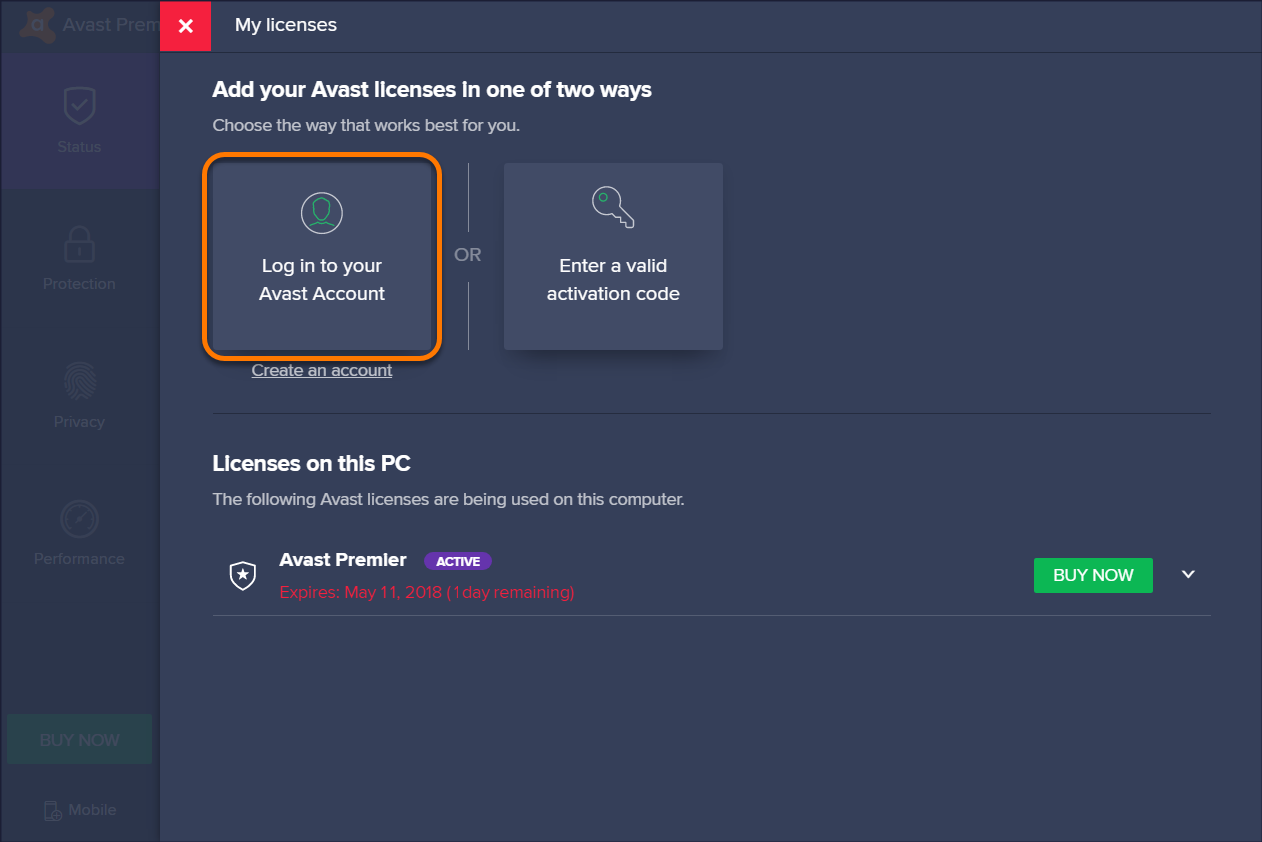 3. Enter your Avast Account credentials and click Log in. Alternatively, select Log in with Facebook or Log in with Google to log into your Avast Account using your existing Facebook or Google credentials.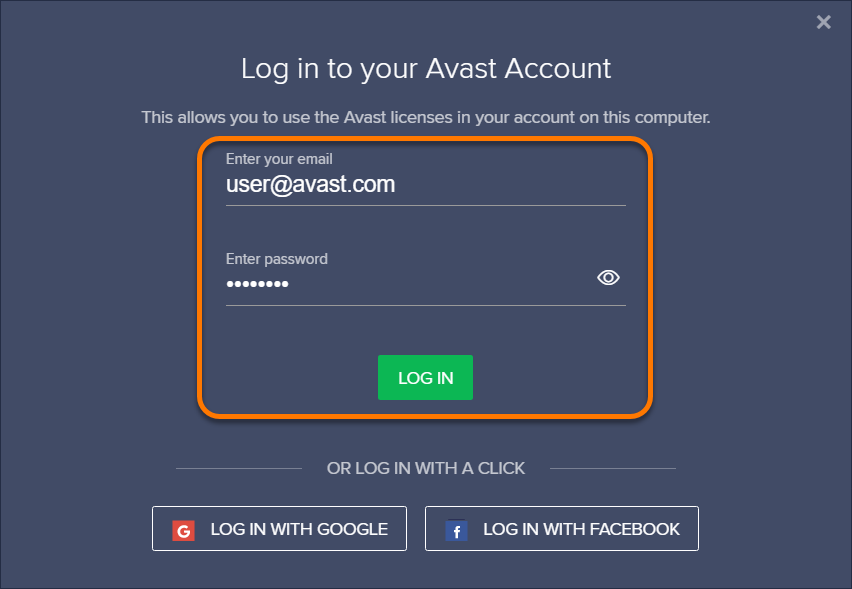 4. Check your license details for the connected Avast Account. If you have any licenses for interchangeable products, you can click on a listed item and select an alternative license from the drop-down menu. Then click Continue to return to the My licensesscreen.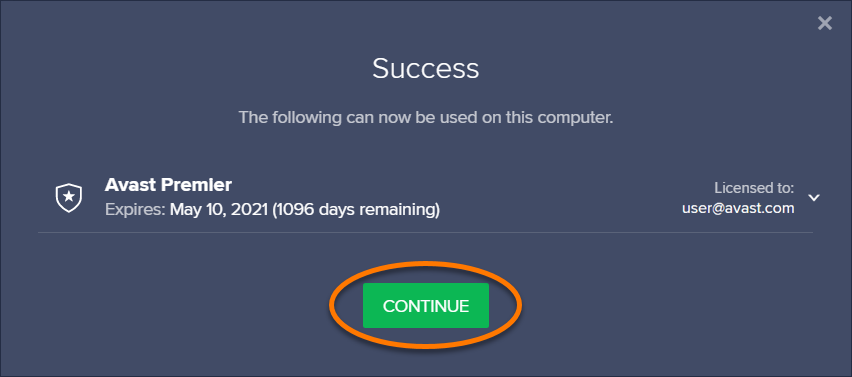 5. Your Avast Premier license is now activated. The expiration date of your license appears under Licenses on this PC.
You can activate your license on the number of PCs you specify when making the purchase. The number of PCs in your license is specified in your order confirmation email.